About Us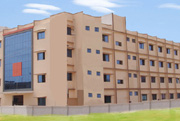 RR B.Ed. college was established in 2004 with the approval of NCTE, New Delhi and duly recognized by Government of Karnataka and also affiliated to Bangalore university, Bangalore. The approval reference of various governing bodies are given below, year wise.
Chairman's Message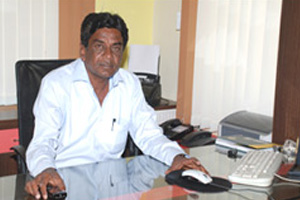 Dear Student,
Congratulations for having chosen to join our college situated in dexterously architectured sprawling field of 25 acres with lush green gardens and serene atmosphere. You have chosen a life time career at a time when there is a demand for quality professionals in India and abroad.
Keeping in mind time we at RR institutions are engaged in chiseling and shaping our students so that they are able to take up any Challenge in the present and future in their stride. We now welcome you to the family of RR institutions for memorable stay with us to pursue your education and successfully complete your education to achieve higher goals in your life and wish you good luck.
VISION
"To grow beyond leaps & bounds as an institute of par excellence in the arena of technical education developing human resources of high caliber with sound character."
MISSION
"To train the students to emerge as out- standing skilled technocrats imbibed with professional ethics and managerial skills with commitment to the society and nation at large."
PKM Educational Trust.
PKM Educational Trust was established in the year 1993 with the main objective of providing good quality education in technical field, at par with global standards. The trust is managed by very good academics, with Shri. Y. Raja Reddy, an Educationist and philanthropist, as Chairman. The R. R. Group of Institutions, under PKM Educational Trust, in its ambit, has the following technical and Non-technical institutions to cater to the varied ambitions of aspersing student's community.
R. R. Institute of Technology for Engineering Courses.
R. R. Institute of Advanced Studies for Management Courses.
R. R. Pharmacy for Pharmaceutical and Paramedical Courses.
R. R. Polytechnic for Diploma Courses.
R. R. college of Nursing & Manjunatha college of Nursing for Nursing Courses from Diploma to Post graduate level.
R. R. college of Education for teachers training Courses.
The following are the trustees of PKM Educational Trust

Sl.No.
Name
Designation
1
Shri. Y. Raja Reddy
Chairman
2
Smt. Nagalakshmi. M
Trustee
3
Shri. H. R. Kiran
Secretary
4
Shri. H. R. Arun
Trustee
5
Dr. Sujith. J
Trustee
6
Smt. Preethi. R
Trustee